Search & Selection

As TEMAS, we are providing search, selection and placement service of all positions which is required at all levels in all sectors. We provide customized solutions in search and selection processes where we aim to meet the right people with our customers, in line with their strategic goals which provide maximum contribution against all strategic objectives. We aim to find the best possible candidates in a fastest way, for the position and your organization by conducting competency-based interviews.
Executive Selection & Placement (HEAD-HUNT)

In scope of executive selection and placement that is based on confidentiality principle, we make a difference by contacting the appropriate candidates from our wide network and candidate pool. We bring you together with the best possible candidate who will add most value to your business strategy; by conducting competency-based interviews, personality inventories and detailed reference checks.
Mass Recruitment Projects

We provide you fast and efficient service in different sectors with our wide candidate pool and experienced consultants on mass recruitment projects. Based on structured interviews and assessment centers that we conduct all across the country, we bring the most appropriate candidates who has high potential talent and fit for your organization together with you. We reach many candidates who are working in medical representative teams, customer care, customer service, field sales teams and similar positions throughout Turkey. With objective assessment methods that we provide, you will be taking advantages about time and cost in your business against your competitors.
Outplacement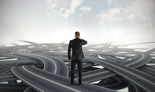 Outplacement is a career consultancy service that guides and supports the people who had to leave the company due to various reasons such as restructuring or downsizing. Outplacement aims to support people to create self-awareness in themselves about their own capabilities and find a suitable job for their next career level.
Together with our senior consultants, we consider different career opportunities for the people that are in line with their personal goals and career expectations. We guide and consult them regarding the actions they have to take in the process of finding a job, resume preparation and performing sample interview techniques with them in order to provide them experience in interview processes.
Career Counseling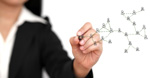 Through our expert consultants, we provide career counseling service to support personal development and lead the person to the right career path.
Individual Career Counseling

Identification of areas of interest and skills by personality analysis
Making psychometric tests and face to face interviews
Going over the person's career planning
Making training needs analysis
Professional and sectoral counseling
Assessment Center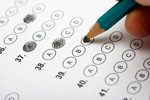 Individual and Mass Recruitment
In-house Promotion / Assignment Process
Executive Development Programs
Developing Talent Pool
Career and Succession Planning
Development Programs